Jordan Hoeft

"I chose to pursue a career in accounting because every day offers a new discovery as no two clients are the same and all bring new challenges to resolve.  I also like the variety of paths  available within the field of accounting leaving open future career options."
Jordan is a senior at the University of Nebraska-Lincoln majoring in accounting and minoring in finance. She joined Mumm & Associates in November 2015 to  help the team through the busy tax season.  Jordan is a member of Beta Alpha Psi, an honorary fraternity  for financial information students at UNL. Through her association with Beta Alpha Psi,  she  tutors  students, proctors tests, and volunteers for community  projects.
Her internship at Mumm & Associates is expanding her knowledge of accounting and taxation, while also gaining her experience in responding to clients' requests for information and questions regarding tax deadlines and reporting issues.
Spare time finds Jordan playing on numerous intramural sports teams and staying fit through running. As a Hastings native, she  also enjoys spending time with her family and friends and looks forward to traveling the country.
Mikayla Kadlec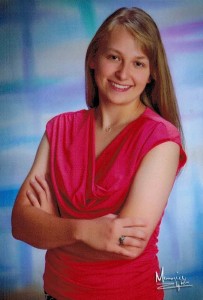 "My career goal is to help people manage their financial resources by optimizing their use of money.  To that end, I want to understand tax laws and accounting principles and to share this knowledge with others so that they might fulfill their dreams and desires."