Check Out Our Intern Spotlight
Are you our next Accounting Intern?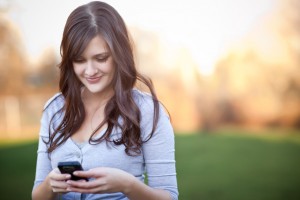 Are you an Accounting major looking for an alternative to the corporate world of accounting? Are you looking for a job opportunity that offers you a unique and flexible schedule that nurtures a work-life balance?  Are you looking for a job that focuses on your strengths?  Do you have a passion for impacting your community by helping the small businesses that operate within it?
Mumm & Associates, P.C. is currently seeking applicants for an internship opportunity. Our firm provides a variety of services which will offer you a valuable opportunity to get a behind the scenes look at how a tax firm operates, in addition to exposure of other processes of the services we offer.
We design the internship around your strengths.  If you have a specific area that you are interested in, we can incorporate some additional duties to offer you a more valuable experience.
Accounting Intern criteria
Accounting major or background in accounting
Junior or Senior Level
Intermediate knowledge of accounting concepts
Accounting experience preferred
Accounting Intern hours
Minimum of 25 hours per week starting the beginning of January through April 15th, additional hours may be available
Preference given to someone that can come into the office at least 4 days a week
Hours can be flexible to work with school schedules
Saturday mornings required from 9:00 am-12:00 pm CST between February and April 15th
Basic Accounting Intern duties include:
Limited tax research
Limited tax data input based on skill and knowledge level
Scanning tax documents into our Document Management System (DMS)
Assisting our Office Manager with daily tasks
Accounting Interns receive additional exposure to:
Payroll processes
Cafeteria plan administration
Corporate website management/social media management
Accounts payable & accounts receivables for clients
Routine accounting for clients
As an intern at Mumm & Associates, CPAs, your input is valuable to our firm and encouraged.  You will be  invited to join weekly staff meetings that allow time to review internal processes, work status updates and a chance to enjoy being part of the team.