It's Harvest Season for IRS Posers & IRS Scams: Don't let their yield come from your dough!
Tax scammers have been working year-round.  They have a herd of schemes that will increase the chances of producing a profit.  These fraudsters have a wide target audience, which has evolved from the stereotypical elderly demographic.
IRS Scams in Our Community
As we hear of these malicious attempts at our clients' wealth, we're motivated to bring awareness to this issue.  Here are a few common gimmicks that we have heard from clients in our community:
Alarming phone calls with persistent threats.  These aggressive phone calls are sometimes multiple times per day if the previous attempts were not successful at getting in contact with someone.  When they do get someone on the line, we have heard of several sophisticated strategies.  Be ready for these tricks: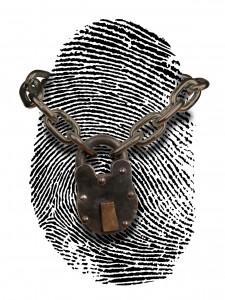 Introducing themselves as IRS agents
Demanding immediate payments
Threatening that if you contact your accountant, they won't be able to help you
Threatening that if you don't pay, the police will come knock on your door
A follow-up phone call with escalated threats and demands with higher payments (due to "penalties and interest," of course!)
Other strategies include:
Caller ID spoofing.  Fraudsters can make it look like the IRS is calling you.
Phishing email and regular mail.  You may receive a letter or email that has official IRS letterhead or logo on it.
What To Do About an IRS Scam
Here's what to do if you receive one of these suspicious phone calls:
Assume its a scam.  The IRS will not call you saying that you owe taxes; they will send you a notice in the mail.  The IRS will not demand immediate payment; you have the right to question or appeal amounts owed.  If you think you may have unpaid taxes, call the IRS at 800-829-1040.
Hang up the phone.  The more time you spend on the phone with the scammer, the more personal information he can extract from you through conversation.
Report the incident.  Contact the Treasury Inspector General for Tax Administration.  Use TIGTA's "IRS

Impersonation Scam Reporting

" webpage to report the incident.  

You should also report it to the Federal Trade Commission

.  Use the "FTC Complaint Assistant" on FTC.gov.  

Please add "IRS  Telephone Scam" in the notes.
Educate others.  Invest in our community by spreading the word about these scams.
Be Informed about IRS Scams
Stay Alert to IRS Scams, visit "Tax Scams and Consumer Alerts" on IRS.gov.