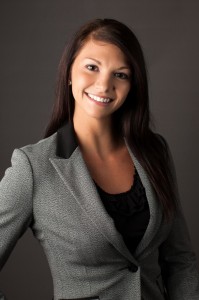 "I love being able to recognize clients when they walk in and know their story. Listening first, then deriving the meaning behind their words and translating it into actionable insight to better serve their needs. I creatively apply that insight to all areas of my personal and professional life."
Darlene Sabatka loves to get artistic. Whether it's working on ambitious projects with her family, updating the company's website and social media, or visualizing a desired outcome in order to brainstorm solutions, Darlene puts her creative passion into everything she does. Compound that with her individualistic appetite to learn and to improve what's on her plate, and she is someone you want on your team!
Currently, as the Benefits Account Manager, Darlene works closely with small employers that have cafeteria plans, serving as a source of information.  Some employers take it a step further and select her to manage the compliance and reimbursement process of their plans.  Since joining the Mumm & Associates team in the fall of 2011, her position has evolved over the years into accepting more responsibility with accounting, marketing and website management.  Her ability to view the whole picture and analyze individual pieces to a puzzle fit nicely into her position as an accountant.
Darlene has a burning desire to offer clients more value by streamlining the exchange of sensitive information and catalyzing response time, all while keeping clients' security top of mind. That passion has lead to our strategic shift to using more innovative technology that facilitates the mission of Mumm & Associates, P.C..
Darlene earned her B.S.B.A from the University of Nebraska- Lincoln, where she majored in accounting and studied agricultural economics and finance. She is a polished product of Lincoln, NE; home of the Husker Nation.
Outside of the office, Darlene and her husband are entertained by their comical son's quotes, innocent curiosity and innovative ideas. They share their passion for learning with their son and indulge in teaching him about morals and values, building character in addition to academics. Darlene leads an active lifestyle by putting in hours at the gym and running the trails around town. However, her kryptonite is the irresistible combination of peanut butter and chocolate.
---