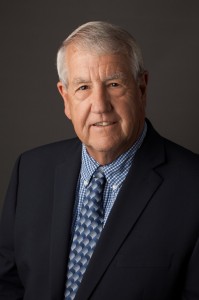 "I'm motivated to proactively recognize potential problems relating to the law as it relates to a particular set of facts to stay ahead of the issue. I enjoy the opportunity to assist the associates in the office in furnishing the best possible product to our clients by providing the final review."
Frank Gaines is an Enrolled Agent and Tax Specialist at Mumm & Associates, P.C. Thirty-three years experience with the Internal Revenue Service enables Frank to deal with the most difficult tax issues for clients and others. Tax practitioners, attorneys, and CPAs rely on Frank to resolve complex tax problems and to represent their clients before the Internal Revenue Service and the State of Nebraska. Frank teaches continuing professional education courses for the Nebraska Society of CPAs, the University of Nebraska Continuing Studies Division, and the Nebraska Society of Tax Practitioners. He is also frequently asked to speak at civic and professional organization functions, where he entertains the audience with his Big 8 officiating experiences. He is also a member of the National Treasury Employees' Union.
Outside of the busy season, Frank and his wife love to hit the road to see all that America has to offer.   Frank's spare time is also filled with all the fun and love that grandchildren bring to this world. Together Frank and his wife have 9 grandchildren to keep them young, while they have the opportunity to be more involved with the youngest 3.