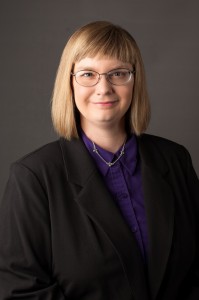 "I fell in love with accounting while attending high school in Fairbury. Although I have explored other career options, I knew the field of accounting was where I belonged when I came back to the profession and heard the first whir of my 10 key."
Jenifer Busing joined Mumm & Associates in 2010 as a staff accountant, bringing with her years of accounting and business experience. She was successful in attaining the certification as a QuickBooks Pro Advisor in 2011 and now offers this expertise to the firm's business clients.
As Payroll Manager, Jenifer utilizes her knowledge and understanding of payroll processing, withholding taxes, and financial statement preparation to serve clients. This in-depth knowledge helps clients with business management and finding ways to improve their bottom line.
After graduation from Fairbury High School, Jenifer pursued her Bachelor of Science degree at Peru State College graduating Magna Cum Laude while majoring in accounting, management, and marketing.
Jenifer just completed a 10 year term on the board of her local Catholic Daughters of the Americas Court. Her tenure there started with 4 years as treasurer, 2 years as recording secretary, and 4 years as Regent (president). She has been the Audit Committee Chair of the Nebraska State Court of Catholic Daughter of the Americas for the last 6 years. During lent Jenifer can be found helping with "Fish Fry Fridays" at her church. She also enjoys gardening, baking and spending time with family and friends.