Proactively Preparing Your Tax Return with Tax Planning and Preparation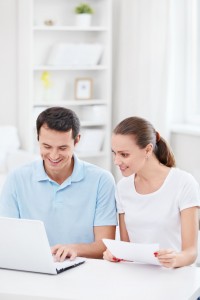 At Mumm & Associates, P.C., tax return preparation begins months before your appointment in the spring with our professionals receiving continuing professional education on the latest changes in the tax law, upgrading our technology and organizing client information.
We believe some of the most crucial preparation begins with tax planning strategies in the fall to proactively advise you before year end to make adjustments if necessary.  Being current on the latest tax law changes allows us to take advantage of the most recent strategies available and offer you the best options.
After the new year arrives, an optional, in-depth interview is conducted with you during January through the first week in April.  Your interview will cover relevant tax items and help you make important tax elections.  You are not required to have an interview during tax season, however, if necessary to discuss alternatives and elections, we will want to with you.
Follow-up contacts are made to assure that all questions and issues are resolved. It is your responsibility to provide us with all necessary information to complete your return.  We make it easy for you by creating a custom tax organizer that outlines forms and tax items that you filed on your prior year's return.  We routinely reference your tax organizer throughout the preparation process to ensure we have complete information.
Your tax return is then subject to a thorough review by our experienced review team.  Our review process is one of the many ways we collaborate as a team to prepare the most accurate return with ethically optimal results for you.
Our tax technicians complete the assembly process to assure a professional product that you may retrieve electronically through your client portal or as a paper return available for pickup at our office during normal business hours.
The extra time and effort our team takes with your return assures you have proactively planned an optimal result where you will retain the most amount of your income as ethically possible.
---